Binca organic sliced basa fish belongs to the type of catfish, has firm, fatty, sweet meat, is average, has the effect of nourishing blood, reducing pain. Organic basa fish are raised in a natural brackish water environment in An Giang. All processes from farming to primary processing and packaging are guaranteed according to strict EU and Naturland organic standards.
The price of Binca organic sliced basa is:
75,000 VND/270g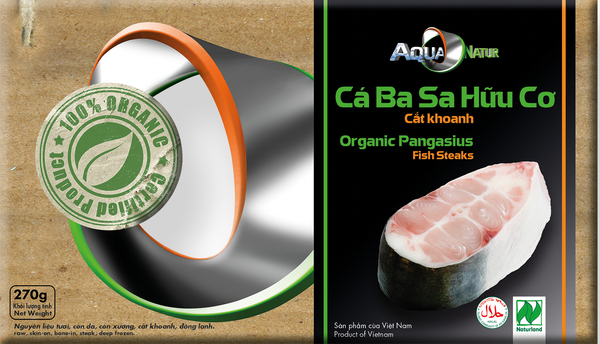 Binca organic sliced basa fish is raised in a natural environment.
Health benefits of organic basa
Provide protein
According to many studies, in 100g of basa fillet fish contains 14g of protein. This amount is 2 times higher than an egg but contains fewer calories.
Reduces risk of cardiovascular disease
In 100g of organic basa fish provide 4g of fat. Approximately 2.6-6.6% of the fat in organic basa contains Omega-3 fatty acids. In particular, organic basa also contains DHA and EPA to help reduce the risk of heart disease and other chronic diseases. Besides, organic basa provides a large amount of fat-soluble vitamins such as A, E, D. These are substances that help develop brain, retina, anti-aging.
Suitable for malnourished children
Organic basa fish is average, rich in vitamins, omega-3, very suitable for children who are stunted, growth retarded or people with joint pain, weak physiology, premature graying of hair, postpartum women a little milk…
Production process
Binca organic sliced basa fish is grown and processed according to strict EU and Naturland organic standards. Binca's products are committed to ensuring food safety and hygiene, do not use growth stimulants or chemical preservatives, are committed to environmental protection, social responsibility, and farmers' interests.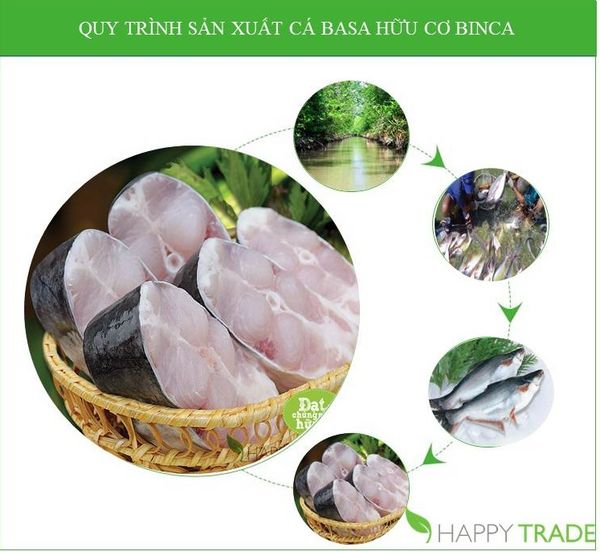 Production area:  Long Xuyen city, An Giang province.
Some delicious dishes with organic basa fish
Basa fish sour soup
Organic basa fish sour soup is not only a familiar rustic dish to many people, but it is also a remedy for hot and thin people, constipation. Processing ingredients include: basa fish, tomatoes, tamarind, longan, bean sprouts, spinach, coriander, herbs, fresh onions, peppers and spices.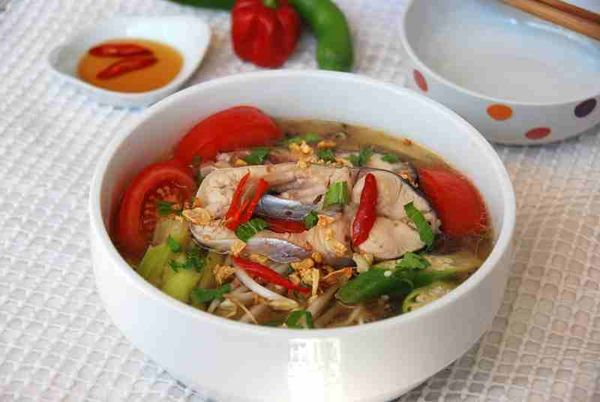 Sweet and savory organic basa fish sour soup. Photo: Internet.
Braised basa fish with banana and beans
This dish is used for people with diabetes, thin people, dry mouth. Ingredients include organic basa, green banana, bacon, tofu, turmeric, galangal, batch rice, chili, shrimp paste, perilla, chili, pepper and spices.
Braised basa fish with banana and beans. Photo: Internet.
Braised basa fish
Braised basa fish is a popular dish in many Vietnamese families' meals. Using organic basa fish for storage helps to retain the natural flavor of fish meat.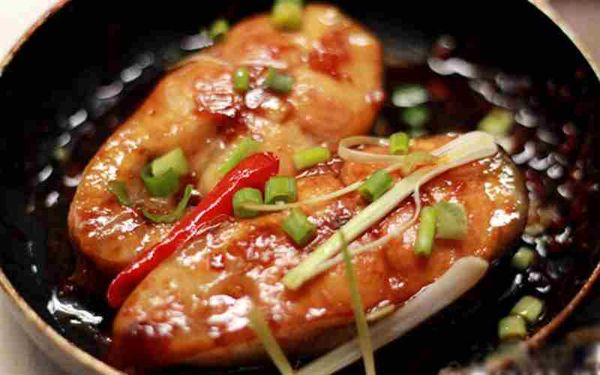 Braised basa fish is a popular dish of many Vietnamese families. Photo: Internet.
Supplier Information
Binca Vietnam is a model of shrimp and fish farming according to organic standards in An Giang and Ca Mau. This is the first company in Vietnam that not only has EU organic certification, but also has Naturland and Fair Trade certification. These are two certifications about supporting the livelihood development of farmers in the farming area, specifically as follows:
Do not abuse children, encourage children to go to school.
Develop a fair relationship between buyers and growers.
Support long-term livelihoods so that farmers can grow on their own and avoid continued poverty.
Binca's strength products are organic seafood products, these products have been sold in organic supermarkets of Switzerland, Sweden, Germany, etc. These are countries with strict standards for products. organic.