Features of durian Ri6
Durian Ri6 is no stranger to durian connoisseurs because this is a famous durian variety, they have thick, flexible, sweet rice and especially they have a very "glamorous" dark yellow color. If mangosteen is known as the "fruit queen", durian is considered the "fruit king" because of its nutritional value and characteristic flavor that cannot be matched by any other fruit. However, a current craving that consumers are extremely afraid of when enjoying this fruit is the phenomenon of drug injection or ripening that is extremely dangerous to human health, widely used by gardeners and traders. variable. Finding clean and safe food is the top concern of consumers. Therefore, the source of food produced in an organic way is expected and trusted by everyone in the current period.
How much is the price of durian Ri6 grade 1
135,000 VND/kg
Special price when buying 3kg:  130,000/kg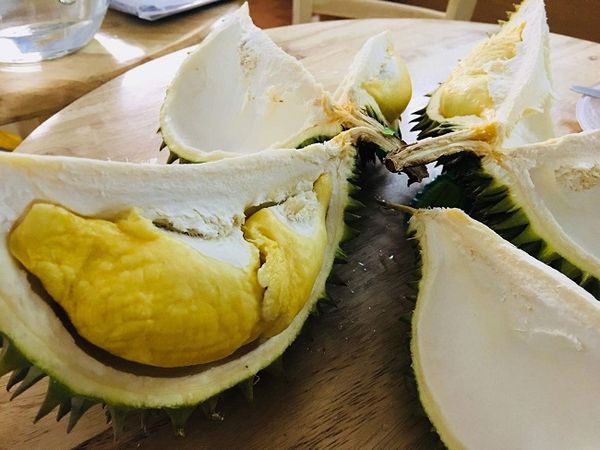 What are the health benefits of durian Ri6?
Replenish blood and prevent fatigue
Durian Ri6  contains an abundant iron content, so it contributes to supplementing iron for the body, preventing anemia as well as combating fatigue and discomfort caused by iron deficiency. For those who often experience anxiety, it will be greatly improved if durian is used in the diet in moderation. On the other hand, the folate component is also very high, so it promotes the regeneration of red blood cells, contributing to a more stable health.
Good for bones
Minerals like magnesium, manganese, potassium and copper have a powerful effect on maintaining stronger skeletal muscles. Besides, potassium also helps to increase the efficiency of cell absorption and thereby promote the supply of nutrients to the bones. In addition, using durian also provides many nutrients that help prevent osteoporosis at all ages.
AIDS digestion
Like many other fruits, durian Ri6 also contains a lot of fiber which is good for the functioning of the digestive system if used properly. The fiber in durian will promote bowel movements, thereby contributing to easier digestion of the body.
Anti-aging and anti-cancer
Vitamins like A and C present in durian are a great source of antioxidants for our body. For women, premature aging becomes a nightmare, so you can supplement antioxidants through durian. If you know how to use it properly, the signs of premature aging such as age spots, hair loss, wrinkling, dark skin… will no longer be a worry for women. The source of antioxidants also contributes to repelling free radicals that cause many dangerous diseases such as cancer.
Fight against insomnia
In addition to nutrients such as vitamins or fiber, durian also contains tryptophan, which is considered a "panacea" to fight fatigue, headaches and improve sleep. Eating durian is not only delicious but they also support a lot for people's health.
How to grow durian Ri6
Dai Thuan Thien's Ri6 durian is grown organically – microbiologically, ensuring no chemical pesticides, no growth stimulants and no ripening, coloring, flavoring, and preservatives. Therefore, the product is very safe for the health of consumers.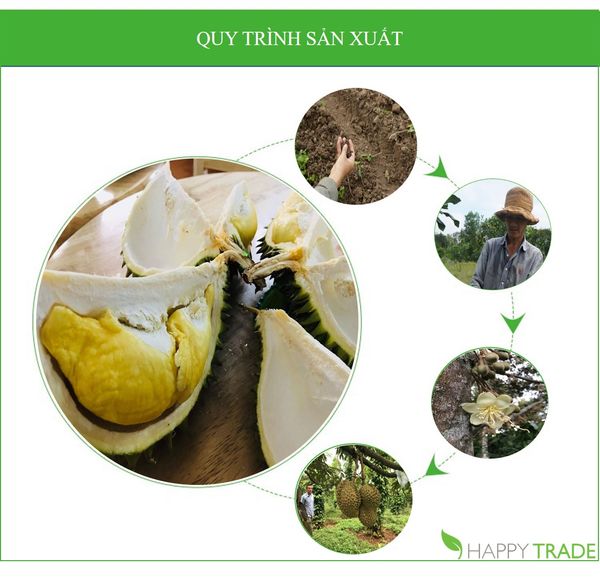 Production area: Tay Ninh, Vietnam
Specification:   Raw or unopened (contact the staff if the price has been opened).
How to preserve durian
Method 1. For unshelled durian, you can store the whole fruit in a cool, dry place.
Method 2. If you have peeled the shell, you should preserve it by wrapping it tightly and keeping it in the refrigerator.
How to cook Durian
Instant Ri6 durian
For durian, you can peel off the skin and immediately use the fresh and delicious yellow flesh without having to spend too much effort.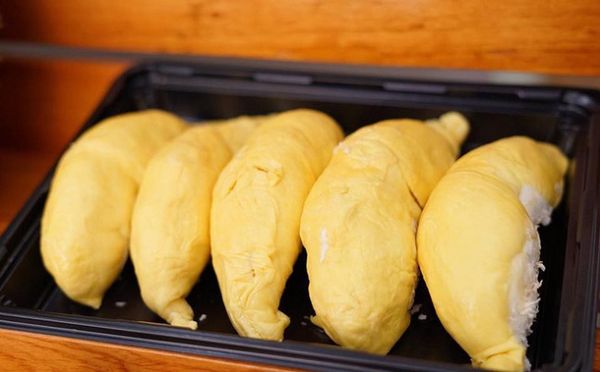 Instant durian. Source: Internet
Durian smoothie
In addition to instant food, you can also use durian to make delicious and nutritious smoothies for your family, especially on hot days.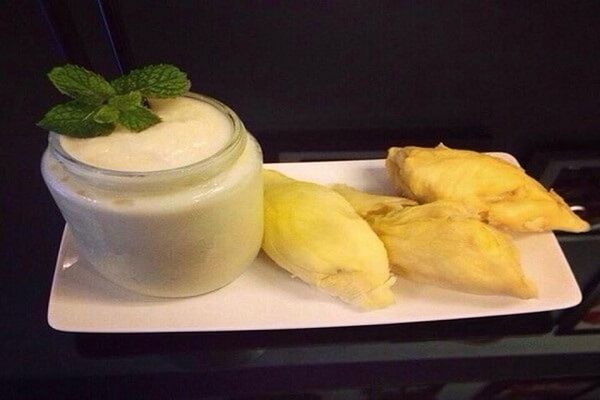 Nutritious durian smoothie. Source: Internet
Supplier Information
Dai Thuan Thien Clean Agricultural Products Co., Ltd. is an enterprise specializing in clean agricultural products and fruits. With a team of experienced and passionate agricultural engineers, they have constantly worked hard to bring to the market fresh, delicious and healthy fruits for users.