Organic pink-skinned pomelo is a specialty of Ben Tre province, this is a fruit  with a green to slightly yellow skin when ripe, grapefruit cloves are dark pink and succulent, sweet, not sour, light aroma. Green-skinned grapefruit has an eye-catching color, especially green-skinned grapefruit contains many nutrients that are good for health.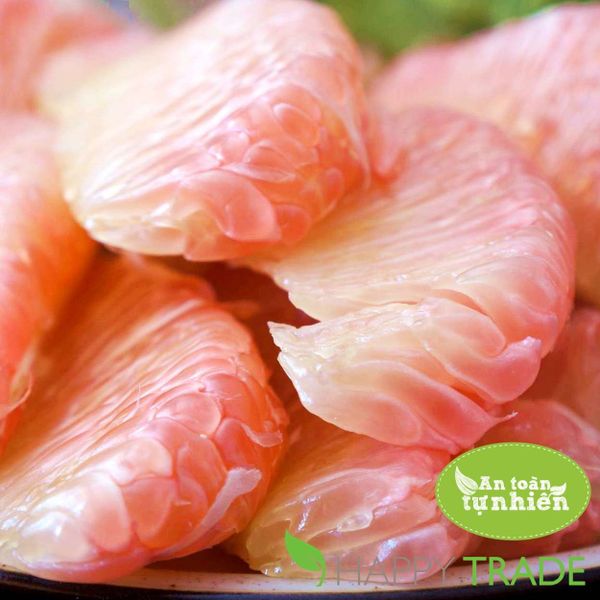 What are the benefits of organic green-skinned grapefruit?
Increases resistance
Grapefruit green skin contains an abundant amount of vitamin C to help increase the body's resistance, reduce cancer or stroke. If you eat green-skinned grapefruit regularly, it will help your body regenerate a new source of energy and restore health.
Losing weight
Eating grapefruit regularly will help speed up metabolism, which is very suitable for people who lose weight. Grapefruit green skin is one of the fruits suitable for weight loss, not only delicious but also effective in protecting the body. Grapefruit green skin can also become a great drink for believers to lose weight.
Body purification
The nutrients in grapefruit will help the liver to clear toxins from the body. Not only dispelling fatigue, but eating green grapefruit also helps the body to be cool and comfortable.
Beautify
Organic green skin grapefruit contains a high amount of vitamin A, vitamin C with anti-oxidants, maintains moisture in the skin, protects the skin from dryness and wrinkles. Antioxidants are one of the "golden solutions" to help women get rid of the nightmare of wrinkled, dark skin.
Prevent disease
Eating grapefruit also works to prevent lung cancer, prevent kidney stones, and reduce harmful cholesterol in the body.
Production process:
Ben Tre green-skinned pomelo is grown by organic, natural methods, without chemical fertilizers, without pesticides. Therefore, in the pomelo garden, there are many weaver ants, weaver ants guarding carefully to destroy mealybugs, planthoppers … At the same time, using ecological solutions to limit diseases such as intercropping, living peacefully with weeds .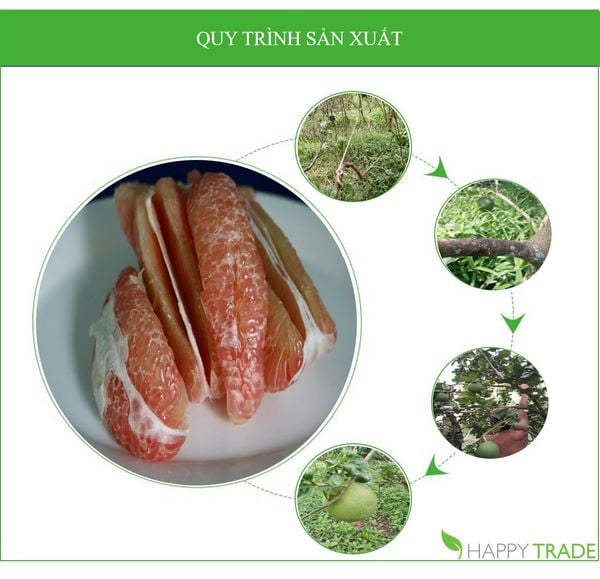 Production area:  Ben Tre, Vietnam.
Methods of preservation:
Store green grapefruit with pink flesh in a cool, dry place.
Processing:
Grapefruit with green skin and pink flesh is used for instant food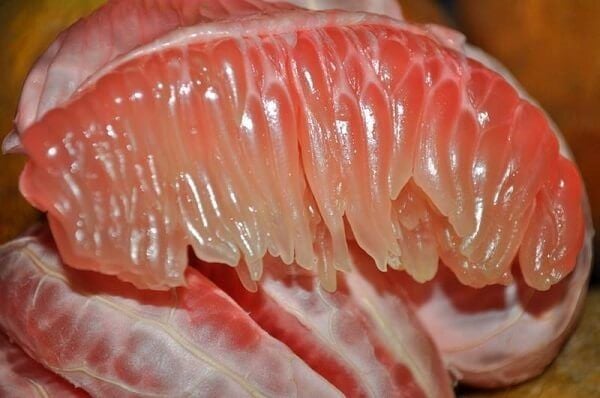 Grapefruit with green skin and pink flesh is eaten immediately. Source: Internet
Grapefruit juice with green skin
Grapefruit with green skin and pink intestines is organic, when pressed, it will produce a water with a light aroma, a characteristic sweet taste but not boring, suitable for refreshment and supplementing nutrients, purifying the body.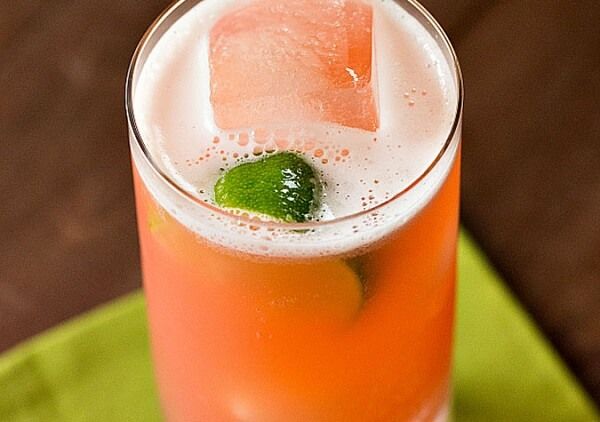 Grapefruit juice with green skin and pink intestine. Source: Internet
Green skin pomelo salad shrimp meat
Green-skinned pomelo used to make shrimp and meat salad will provide many nutrients as well as create a delicious and mouth-watering dish.-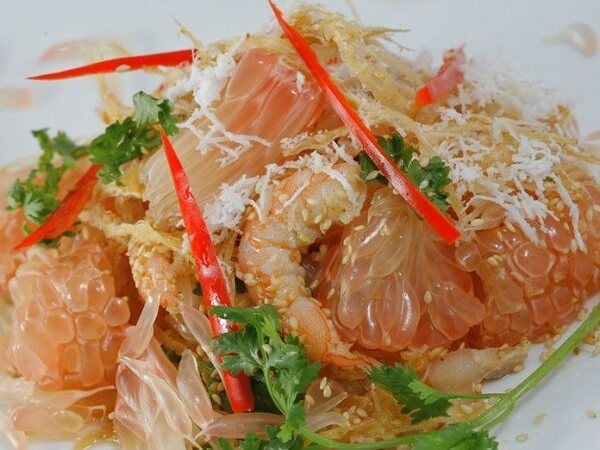 Grapefruit salad with green skin and pink intestine. Source: Internet
Supplier information:
AnFoods is a supplier with a team of young people who are passionate about preserving mangroves. Simultaneously, cultivating pure natural products, without any chemicals or other methods affecting the environment. AnFoods' products are quality assured, certified clean, safe and user-friendly. Products supplied to consumers are tested, exploited and processed naturally.