Hoa Loc sand mango is a special type of fruit with an oblong shape, a round body and a slightly pointed top. This fruit has a fairly clear waist, slightly gourd in the area near the stem. In terms of color when ripe, the fruit has a bright yellow color, thick flesh, high smoothness, little fiber and ideal plasticity.
The price of Hoa Loc special organic sand mango 1kg is:
– Buy under 3kg:  140,000 VND/1kg.
– Buy over 3kg: 135,000 VND/ 1kg
Hoa Loc Sand Mangoes of My Xuong Cooperative provided by Happy Trade  are delicious, sweet, drained, fragrant, beautiful looking, high-class contemplation making a solemn gift. If you buy 3kg, it will be 135,000/1kg.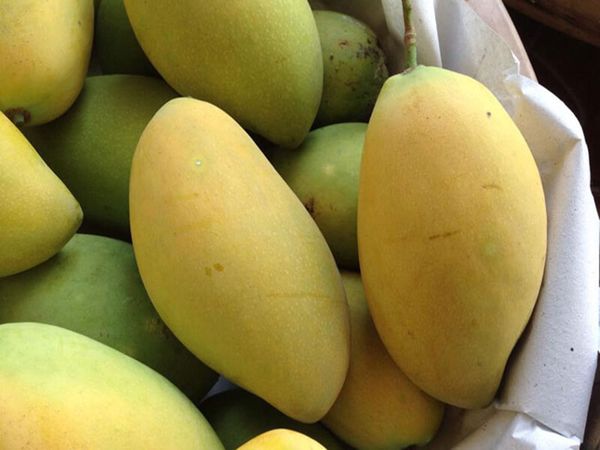 What are the benefits of Hoa Loc sand mango?
Good for people with heart disease
Pectin is abundant and diverse in essential vitamins for the body such as Vitamins A, E and selenium to help prevent cardiovascular disease and limit the effects of cardiovascular disease on human health.
Good support for the human brain
Provides Vitamin B6, glutamine acid, … helps improve memory improvement, ensuring all brain activities become much faster. This makes it easier and more effective to fight the aging process of the human body.
Helps to improve digestion effectively
Organic Hoa Loc sand mango when brought to use contains many enzymes to help decompose protein effectively, along with an abundant amount of fiber that can improve digestion and improve absorption of the human body.
Provides good nutrition for the skin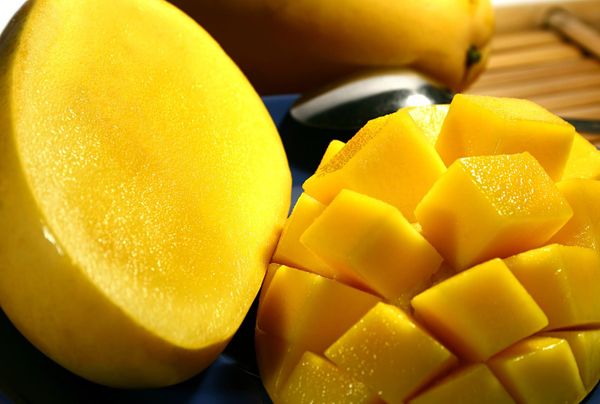 A variety of vitamins and essential nutrients help to effectively care for the skin, maintain a smooth, shiny skin and minimize the risk of aging to the maximum, helping each person maintain a high level of intelligence. despite being old.
Effective anti-cancer ability
The antioxidants present in Hoa Loc sand mango have the ability to effectively prevent cancer, maintain an ideal blood pressure level for each person to lead a healthy life.
How is Hoa Loc sand mango organically cultivated?
Hoa Loc sand mango organic direction is cultivated to meet quality and safety standards. Applying the principle of Global Gap cultivation, do not use harmful chemicals such as stimulants, ripening agents, colorants … which can cause negative effects on the health of users.
Production area:
Grown and supplied mainly from Dong Thap province of Vietnam.
How to store products?
For this special sand mango variety, it needs to be stored at an ideal temperature of 12 degrees Celsius, so it is best to keep it in the refrigerator and store it for about 4 days. Maintaining at the wrong temperature makes mangoes easily damaged and unusable.
How to prepare organic Hoa Loc sand mango
Hoa Loc sand mango smoothie
Use ripe mango, with a little sugar, or a little milk to create a creamy texture. All put into a blender, can be ground with ice to create the ideal cold, helping to bring the ideal freshness to the mango smoothie cup when finished.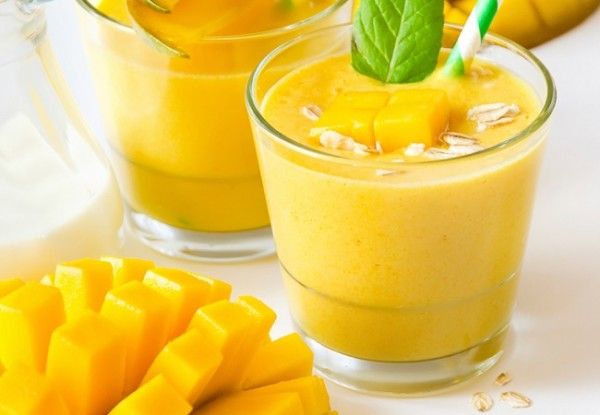 Mango smoothie easy to drink high nutrition. Source: Internet
Pickled fruit with sand mango
Organic Hoa Loc sand mangoes and common fruits such as apples, pears, watermelons, kiwis, etc., we can peel, cut into squares and mix with yogurt to create an attractive, delicious and rich dessert. nutrition.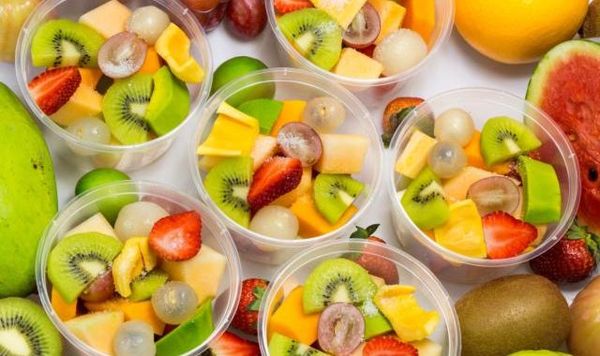 Pickled fruits of all kinds with sand mango. Source: Internet