Golden Trac has a similar shape to Ngan fish, but its eyes are bigger, its back is gray, along the body, near the belly, there is a yellow line. The flesh of yellow sea bream is quite tough, firm, and has a natural sweet and fatty taste. Golden sea bream is caught completely naturally and quickly frozen at a temperature of -40 to -30 degrees Celsius (no preservatives such as urea, formal or borax) to ensure that the fish is kept fresh. best.
The price of Ich Huu sea bream 400g is: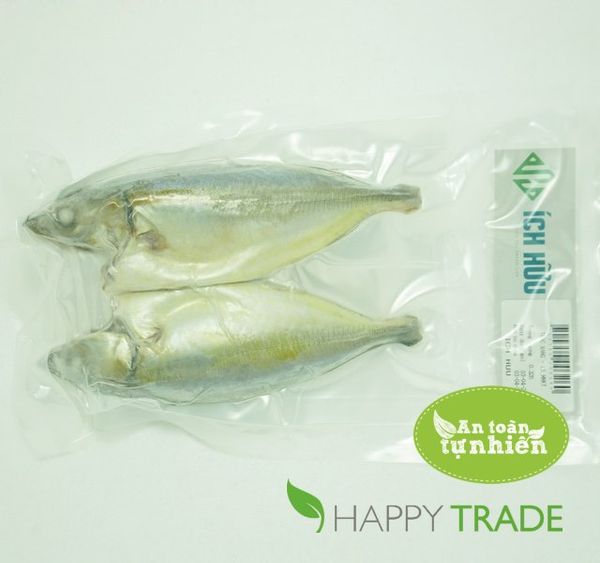 What are the health benefits of sea bream?
Provides omega-3
Sea bream is a rich source of omega-3 fatty acids, which is a very good source of protein for brain, eye, heart function and helps keep your body toned and muscles strong.
Abundant source of vitamin D
Goldfish contains a lot of vitamin D, which is beneficial for the body's calcium absorption, sleep support and bone growth. Adding goldfish in your meal will help provide a full range of nutrients for your daily activities.
Reduce cholesterol
Many studies show that the omega-3 fatty acids found in fish help reduce the level of bad cholesterol in the blood, which creates lipids in the blood. Besides, the high amount of omega-3 fatty acids in fish also helps reduce the risk of stroke in older people.
Supports the treatment of fatty liver disease
Omega-3 fatty acids found in fish help break down triglycerides and fatty acids in the liver, reducing the risk of fatty liver disease.
The process of producing golden sea bream
Fishing at Phu Quy, Binh Thuan fishing grounds by fishing or trawling.
Store fish in clean ice water after catching.
The fish is immediately brought to the processing factory on the island
Put into a dedicated freezing system at temperatures from -40 to -30 degrees C
Preliminary processing of fish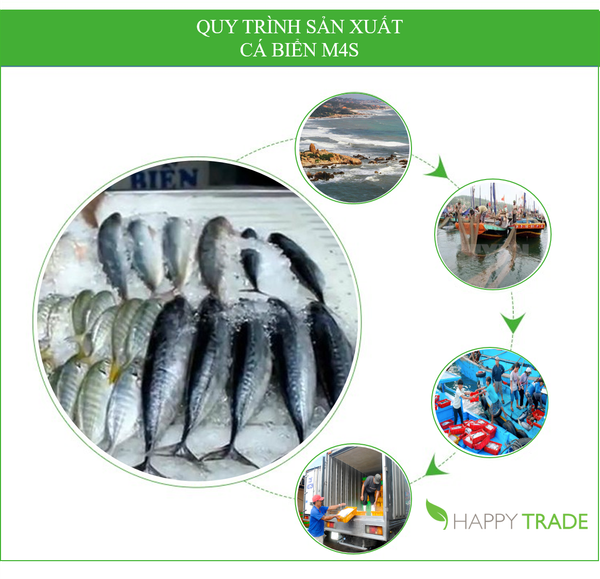 Production area: Phu Quy Island, Binh Thuan Province
Product form: Cleaned and packed, vacuum sealed.
Packing: 2 pcs/pack, 280g- 450g/pack.
Processing
Golden sea bream can be used to process many delicious dishes, suitable for use in daily meals.
Braised yellow sea bream with pepper
The dish of yellow sea bream braised with pepper with simple spices will create a strange and attractive dish.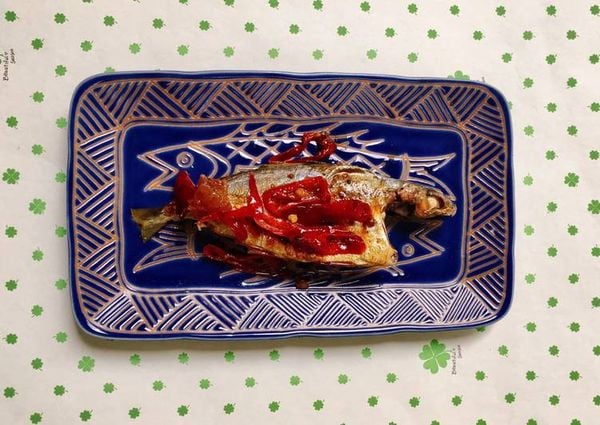 Yellow sea bream cooked in hot soup
The cool, sweet taste of sea bream mixed with hot vegetables promises to be a delicious dish to bring rice to your family.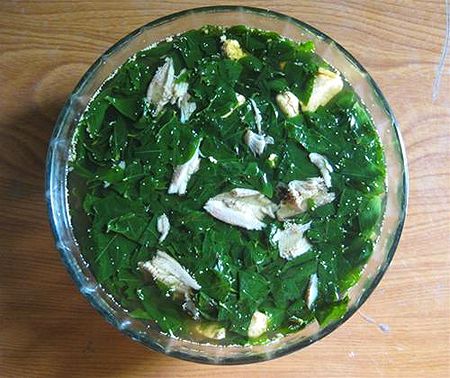 Crispy fried yellow sea bream
You just need to make a cup of sweet and sour garlic chili sauce, so you have a delicious crispy fried golden sea bream.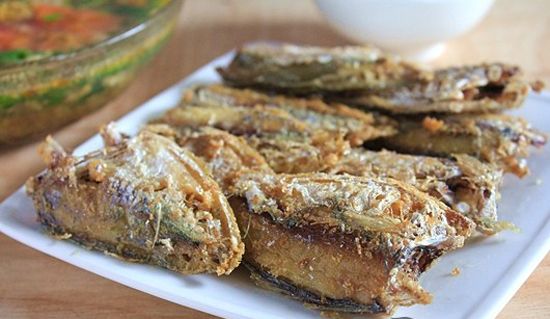 Manufacturer information
Marine fish shop M4S (Ich Huu) specializes in providing hibernation fish and squid caught in the waters of Phu Quy, Binh Thuan. The highlight of Ich Huu's production process is the use of a safe freezing process, without the use of preservative chemicals, thereby preserving the freshness of seafood and being safe for the health of users. use.