The price of organic pork thigh meat today is: 84,000 VND/400g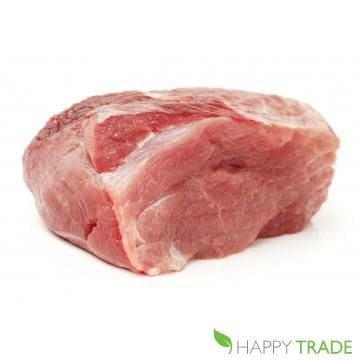 What are the benefits of organic pork thighs?
Good food for pregnant women
Using lean pork meat is considered an important and essential source of nutrients for pregnant women. The addition of many nutrients, which can be processed into many dishes, helps pregnant women to supplement nutrients effectively, without feeling bored when eating.
Provides rich nutrition
The ingredients in lean pork thigh meat include proteins, lipids, important minerals for the body, and an abundant source of amino acids. The use of this food not only helps to supplement nutrients, provide energy for the body, but also can support muscle regeneration, improve immunity effectively.
Safe food source
Organic pork thigh meat is produced according to quality standards, so it is safe and non-toxic to the human body. Therefore, this is an option to help users have high safety when choosing to buy for family use.
Organic pork leg meat produced by Aus Farm is the first and only meat in Vietnam that meets the strict standards of the Canadian Organic Association, ensuring food hygiene and safety.
Using organic pork leg meat, you are completely assured of a product that meets organic standards, based on a closed breeding process from feed, selective breeding, to slaughter and meat transportation.
Production process:
Organic lean pork leg meat AusFarm ensures no lean builders, no antibiotics, no growth agents or preservatives.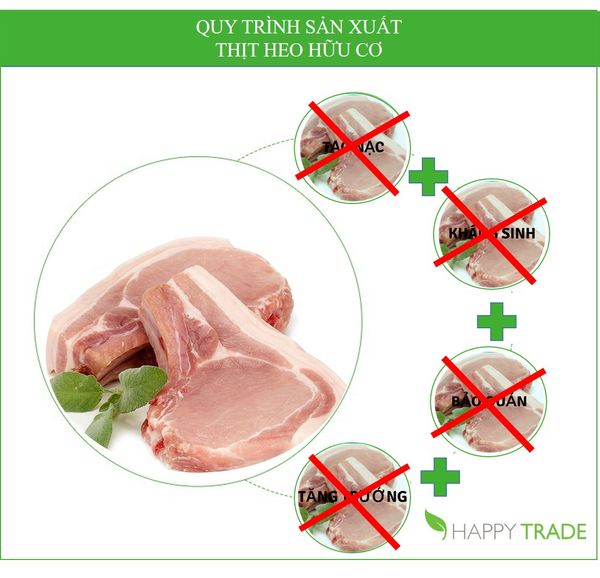 Farming area:  Long Khanh, Dong Nai, Vietnam.
Packing:
Aus Farm Organic Pork is cooled or frozen after cleaning and vacuum pressing.
Methods of preservation:
Unprocessed meat is usually safe to store in the refrigerator for about 3 days. If you plan to store meat that has not been cooked for a long time, it is best to keep it frozen. Store meat in a sealed (vacuum) container before freezing, you can keep it for at least a few months.
How to defrost organic pork:
Method 1: The best way is to freeze frozen organic pork in the refrigerator overnight to thaw slowly.
Method 2: If you want to defrost quickly, you can put the plastic bag and soak it in cold water.
Method 3: If you need to cook immediately after defrosting, use the microwave on the "defrost" setting, and remove when the pork is still slightly iced but has begun to soften.
Dishes prepared with organic pork thighs:
Lean pork thighs sauteed with lemongrass and chili
Thinly sliced organic pork thigh, lemongrass, chili, onion, sesame, etc., when fully prepared, we can start making. After preliminary processing, the ingredients are put in the stir-fry, seasoned with spices to taste, and can be taken to the kitchen to eat hot with rice.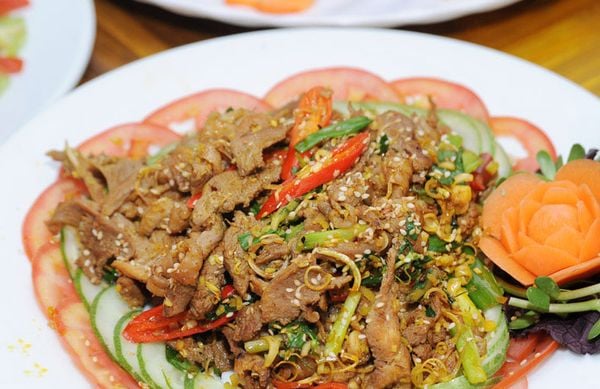 Lean pork thigh sauteed with lemongrass and chili. Source: Internet
Stir-fried lean pork thigh ok
Lean pork thighs, chili, okra, onions, spices are carefully prepared and processed according to the process. A delicious, nutritious and easy-to-eat dish will make the family tray more rich and colorful.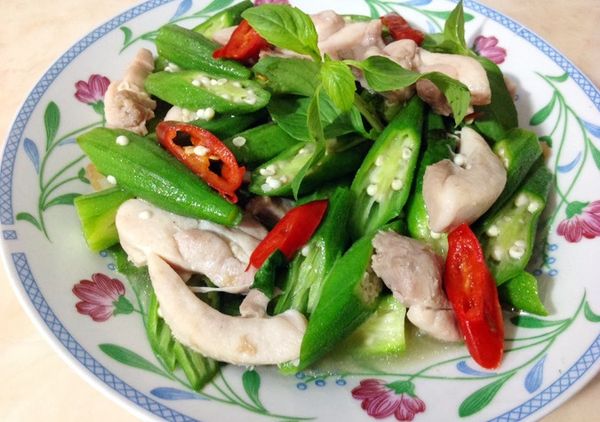 Lean pork thigh sauteed with cabbage. Source: Internet
Supplier information:
Organic pork leg lean meat produced by Aus Farm Food Co., Ltd. This is a unit that owns a livestock farm and provides raw pork food under a completely closed process, certified by the Canadian Organic Association.