Today's price of Spinach is: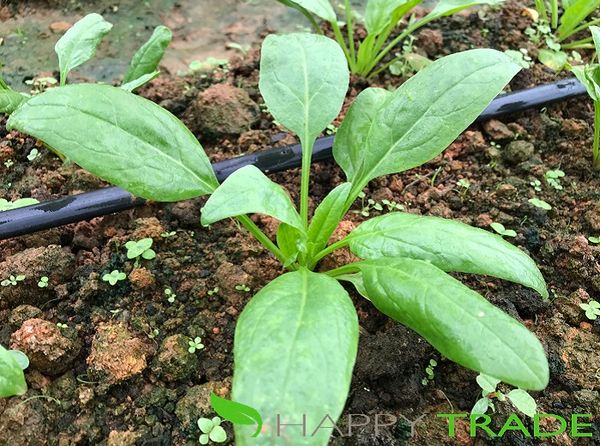 Spinach has many health benefits
Prevent anemia
Organic spinach is considered the #1 vegetable for magnesium and iron. For those who are easily tired, irritable, have stomach disorders and do not concentrate, eating spinach regularly will help reduce this condition.
Improve eye condition and prevent macular degeneration
Spinach is a rich source of beta-carotene, lutein and xanthene, all of which are beneficial for vision. In addition, thanks to a rich source of vitamin A, when eating spinach, it also helps prevent itchy eyes and dry eyes. High antioxidants reduce the harmful effects of free radicals that cause macular degeneration.
Reduce the risk of cancer
Spinach contains flavonoids, a substance that helps fight inflammation, controls inflammation of the digestive tract and reduces the risk of cancer.
Regulate blood sugar
Spinach helps regulate blood sugar levels, supplementing omega 3 fatty acids for the body. As one of the vegetables that contain a lot of fiber, it helps the body regulate blood sugar appropriately.
Good for pregnant women's health
The abundant amount of folic acid in spinach is good for the fetus, preventing neural tube defects. Mothers should regularly use spinach in their meals to promote health during pregnancy.
Protect skin from harmful effects
In spinach contains substances that block the effects of ultraviolet rays, including UV rays. Not only participating in the protective process but also helping to repair damage in cells, preventing skin cancer in the long run.
Weight loss, good digestion
Spinach contains a lot of fiber, so it is suitable for those who lose weight, detox the body and contribute to the faster digestion process.
Spinach production process:
Organic spinach is grown by Nico nico yasai farm, using water taken from 60 meters below ground, very safe for watering and washing vegetables. Moreover, the soil here is not contaminated with chemicals or any pesticides that cannot be dispersed into the production area of ​​the farm thanks to the green fence. Nico Yasai uses plant protection drugs of natural origin such as chili, garlic, distilled alcohol, coal, etc. to ensure safety for consumers. The special thing is that the farm uses a fertilizer produced from natural materials such as rice husks, peanut shells, etc.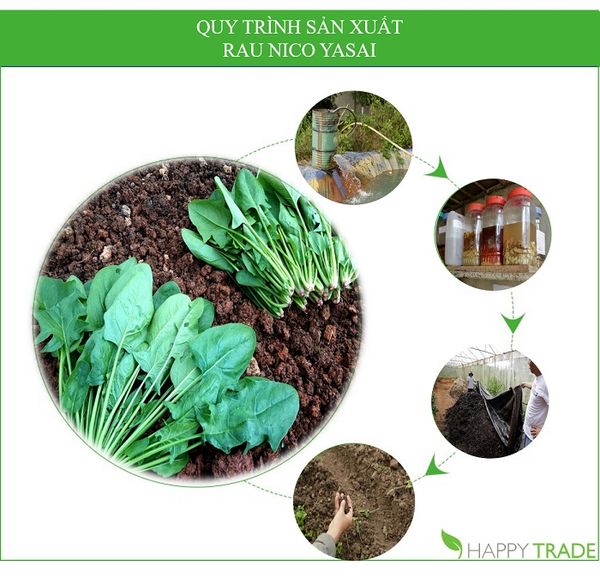 Production area: Buon Me Thuoc, Dak Lak, Vietnam.
How to store spinach:
Organic spinach is a very perishable vegetable, so do not wash spinach before storing it as contact with water will make it worse. It should be stored in a cool temperature or in a sealed bag in the refrigerator and should not get water on the bag. Spinach should only be stored for 1 day. Can be preserved for 5 days, but when bought, should be used immediately to ensure the freshness of vegetables.
How to cook Spinach:
Cooked spinach with soup
Organic spinach when cooked with meat will be more nutritious and provide adequate nutrients for the body when used, preventing many diseases.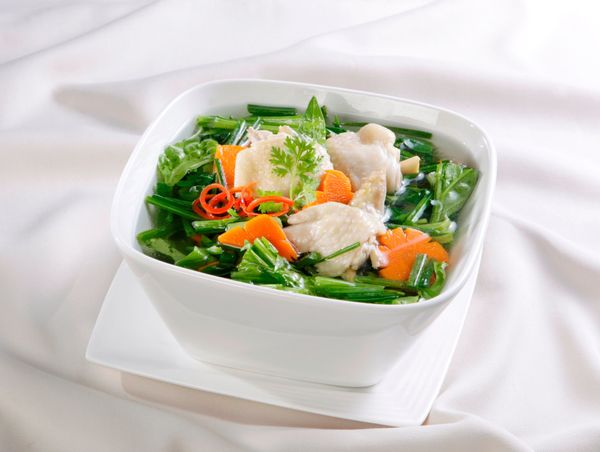 Smoothie spinach
A mouth-watering drink that blends with  mango and pear for a rather unique taste that will make health-care devotees extremely excited.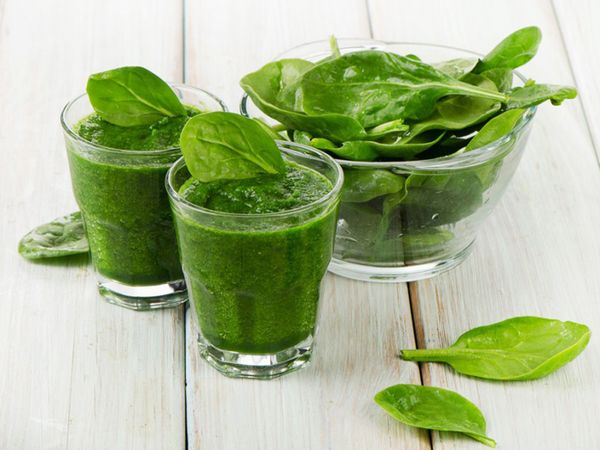 Supplier information:
Nico Nico Yasai Organic Vegetable Farm is an organic vegetable farm grown by engineers from Japan based on JAS (Japanese organic standards). Nico Nico Yasai's vegetables, tubers and fruits are controlled by a strict growing process from production to harvesting according to organic standards.